Vote Today! GPSA 2018-19 Elections & SHCS Referendum 
The ballot for the 2018-19 Graduate & Professional Student Association (GPSA) Executive Council Election and the Student Health and Counseling Supplemental Fee Referendum is officially open. Take a moment to read each of the candidate statements for the GPSA Executive Council and the information pertaining to the student health fee before submitting your vote.
Voting closes on Monday, April 23 at 11:59 p.m. and the results will be announced on Thursday, April 26.
---
Registered Campus Orgs (RCOs)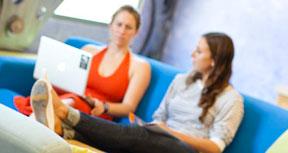 Log into OrgSync today to browse all UCSF Registered Campus Organizations (RCOs), join a club, start a new one, plan an event, and so much more! »
OrgSync